As a blogger, you probably already understand the importance of business blogging – but do you know how to optimize your blog content to rank on Google, and how to ensure that the on page SEO is optimized for each post you do?
"On Page" search engine optimization (SEO) and can really help get your blog or website noticed. Publishing regular blog posts gives you the opportunity to use many long-tail keywords, it keeps viewers on your website for longer, and it gives other websites something to link back to.
Many bloggers fail to take advantage of the huge potential that on page SEO optimization has on their blogs and websites. A study by blogger.com showed that although 60% of businesses own blogs, 65% of them haven't updated their blogs in a year! This is a huge mistake – by providing new, relevant content, you can take advantage of the many marketing benefits blogging holds.
It's important to get your blog up and running and to produce quality content, but you can make this go so much further by optimizing your blog to rank on Google. There are a few ways to go about doing this – read on to learn how to maximize SEO value of your blog content!
Step 1
Keyword Research
Keywords are the magic touch your content needs to show up in Google. You should have one or two primary keywords in mind for every post you write, alongside a few similar or related secondary keywords.
Keyword research is easy enough to do – you can check out sites such as:
infinitesuggest.com
keywordtool.io
kwfinder.com
Google AdWords Keyword tool
Semrush.com
It's a must for any blogging strategy because it lets you work out the types of topics your audience desires. This is because, using the above keyword finders, you can see what your audience regularly searches in search engines like Google. You can also check out what your competition uses and see what words and phrases they are targeting to bring viewers to their blogs and websites.
The chances are, you naturally include keywords without even realizing because they are about your topic. However, simply finding out the keywords you need for your content and using them well optimizes your blog page.
Step 2
Utilize Keywords
Once you've figured out your keywords, use them whenever you can in your content.
You can use keywords throughout your blog post – place them where they will have maximum impact, for both human readers and search engine crawlers that index your content. The following spots are good:
Titles
Headings and subheadings
Introductory sentences
Concluding paragraphs
Anchor text (text you hyperlink to other related pages on your site)
Title tags and meta descriptions
Just make sure it is natural and not forced. Overusing keywords will not only annoy your readers, but search engines are intelligent enough to spot 'keyword stuffing' and can actually penalize you!
Moreover, since Google now uses LSI (latent semantic indexing) it's less important to use exact keywords than it is to use synonyms or similar terms – as long as you have your keywords in mind and keep returning to them, whether using them or synonyms, you'll be optimizing your blog content for search engines.
You may also want to try using 'long-tail keywords', which essentially means using longer phrases or questions in your posts. This is because one keyword or a two-word phrase is often very competitive, so your post won't rank highly on Google or other search engines.
Along with long-tail keywords, try being more specific. That means making your keyword phrases exact: rather than writing 'fishing', try writing 'Best Bait To Use To Catch Wide Mouth Bass', for example.
Lastly, consider voice search. With more people than ever using Siri (iPhone) and Alexa (Google), optimizing your content for voice searches is a new development that you should think about. This means just simply thinking about what people might be more likely to say when they voice search than what they might type.
Be strategic with your keywords and watch your blog rank higher and higher on search engines!
Step 3
Create A Killer Headline Title
Search engines do look at your title. This is known as the post "Meta Title": actually, search engines such as Google check it out as one of the main things when indexing your blog, as it helps the engine understand what the page is about. This makes your title a crucial and important opportunity to illustrate what your topic is about – and don't forget to use your target keyword(s)!
Be aware of shoehorning keywords into a title, as ever – include them in a way that makes sense. Remember that using keywords has to be natural, as forcing them into titles and headings will just confuse your readers, and the clicks you lose from confused readers will not be made up by your SEO optimization!
Since your content will hopefully be covering the topic of your keywords, it shouldn't be impossible to find a natural way to include your target keywords in your title!
Step 4
Put Keywords in your URL
Another spot to put your chosen keywords in is your webpage URL. Search engines also look at your URL to figure out what your blog is about, and so they are another important ranking factor.
Never forget to customize your URL before you publish – for example, a website on environmentally friendly light bulbs should have a URL like this for example: –
savetheplanet.org/eco-friendly-light-bulbs
Step 5
Optimize your Headings with Keywords
You get the gist: keywords should be in many important parts of your blog post, and page headings are important ranking factors too! Once again, look for ways to naturally include your keywords in your page headings. Anything with a <h1>, <h2> or so on tag is a heading! The lower the number "H", the more important it is, so H1 is the most important heading tag, but you need to limit the amount you use it. You should really have only 1 x H1 tag per post.
Headings might also be a good spot to include secondary keywords or synonyms, to switch up your headings wording and avoid using the same keyword in every heading!
Step 6
Optimize your Images
Images are a great way to get your content noticed. This is because search engines pay attention to the text behind your images. Simply include keywords in your file name, fill out a caption or text field with a keyword rich description, and you're good to go!
Step 7
Write Meta Descriptions
These meta descriptions don't immediately affect your website's ranking, but they do influence what people see when they're looking at Search engine results pages. Imagine, for example, you are searching Google and find a couple webpages with similar results. You will naturally go for the one with the best description… and yep, you guessed it, the most keywords!
Keywords show up in bold in search engine results pages. The make a difference between who clicks on your site, and who chooses your competitors' site (who likely has a keyword optimized meta description!).
You have about 300 characters to optimize on the search engine results page, so choose them wisely – and add your target keywords to describe exactly what's on your page in a few lines!
Step 8
Get to Know and Understand Rich Results in the SERP
If these terms sound utterly alien to you, don't worry: it's actually quite simple.
Search engines like Google include 'rich results', which are shown on the search engine results page (SERP). Pop your target keywords into the search engine, and you may find your SERP shows a featured snippet above the other results. Use that snippet of information to learn what your own content is competing against.
If your SERP for your target keyword/s shows a lot of images or videos, ensure you optimize your content to compete with this, too!
Competing with rich results or image-rich organic SERP might mean changing the way you structure information to compete against the rich results, or adding schema markup to your blog…
Step 9
Use Schema Markup
If you again feel like you have ventured into the land of SEO jargon, don't stop reading – schema markup sounds confusing, but it's simple to grasp. It's one of the most powerful, latest evolutions of optimization out there.
Schema markup essentially tells search engines what your data means, not just what it says. Usually, content on your blog or website becomes indexed and returned in search results. With scheme markup, some of the content is indexed and returned on SERP's in a different way.
For example, if your website includes important information about a certain person, a regular SERP entry will just show that the words making up their name are in your content. By using the correct schema markup, you (the content creator) can tell the search engine that the two words are a name, who the person is, and what they do – rather than two random names. Then, when someone searches for that name, the SERP will return rich results about what your page says about that person.
You can add schema markup in the coding or HTLM of your website and blog.
There are a number of great websites out there that will help you understand how to use schema markup. Start learning today! You can even add a schema mark up plugin to your WordPress blog. Here is a particularly one:  All In One Schema Rich Snippets
Step 10: Reference with Links
The most sites that link back to yours, the better! Quality links are a great commodity for any site seeking to rank higher on Google and other search engine result pages. The easiest way you can achieve this is by referencing other bloggers and articles – simply include a link along with the reference. Its good etiquette, and you should receive links back!
Once again, links are important because they are ranking signals for search engine algorithms. Whilst other websites might not link you, it doesn't really matter – you can still link plenty other sites, and you can link your own pages, too!
Simply think about previously published posts that are relevant to your current topic, and add a link in whenever it makes sense to do so.
You can also look back over your old posts to link them to new blog posts – you can search your own site for keywords of your new post, and then link your posts together.
Step 11
Include the Subscribe Option
Have the option to subscribe to your blog available at all times – place an RSS link or Feed Subscription button tactically throughout your blog, allowing readers to subscribe via email whenever they want. This will cause subscribers to receive instant notifications of your latest posts without even having to check your site for new content – and the more they view your site, the better your site will rank!
Step 12
Make Use of Social Media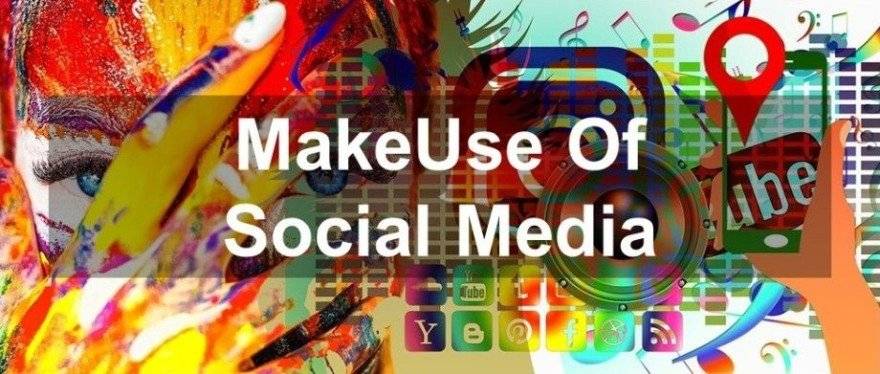 Promoting your blog via social media might seem like a no-brainer: you can reach more people, make valuable new connections, and as a small business, find more customers. Use websites like Facebook, Twitter and LinkedIn to send your content further throughout the web. You can also use marketing tools like Hootsuite that make it each to schedule posts ahead of time, so they are released at the same time as your new content. These marketing tools also make it easy to post on all social media platforms, in one fell swoop, at the click of a button! Isn't the 21
st
century great?
Step 13
Get Yoast SEO For WordPress
Be sure to install the SEO plugin by WordPress to your blog. The default setting optimizes some "on page" SEO steps that you may otherwise not even think of. For example, you may use categories and tags on your blog. These are all good. However, they need to be set to "No Index". If they are not, Google will probably index your post, the category page and the tag page, as well as the author archives for example. That will mean you have duplicate content on your blog, and you could end up having a low quality Google Panda algorithm score. The SEO plugin eliminates that issue by default, so I strongly recommend you add that to your blog.
Conclusion
Each blog post represents a number of opportunities to strengthen your entire website, customer base and build new opportunities by being ranked higher on Google.
Getting higher rankings in SERPS, increased web traffic, and higher customer conversion rates are all valuable things you should be aiming for as a blogger!